If you're searching for the ultimate Land Locked Striper experience, then you have found the right place, the right guide and the right lake.
Located just 30 minutes north of Atlanta, GA, Lake Lanier is known nationally for it's trophy striped bass fishery as well as spotted bass fishery. The Lake Lanier record spotted bass is over eight pounds and the lake record striped bass is 47lbs!
Whether your a beginner or a seasoned pro, Henry Cowen's skill and expertise will provide you with a day to remember. With decades of experience and knowledge, you'll get the opportunity to experience fishing adventures and memories lasting a lifetime!
LAKE LANIER FOOTAGE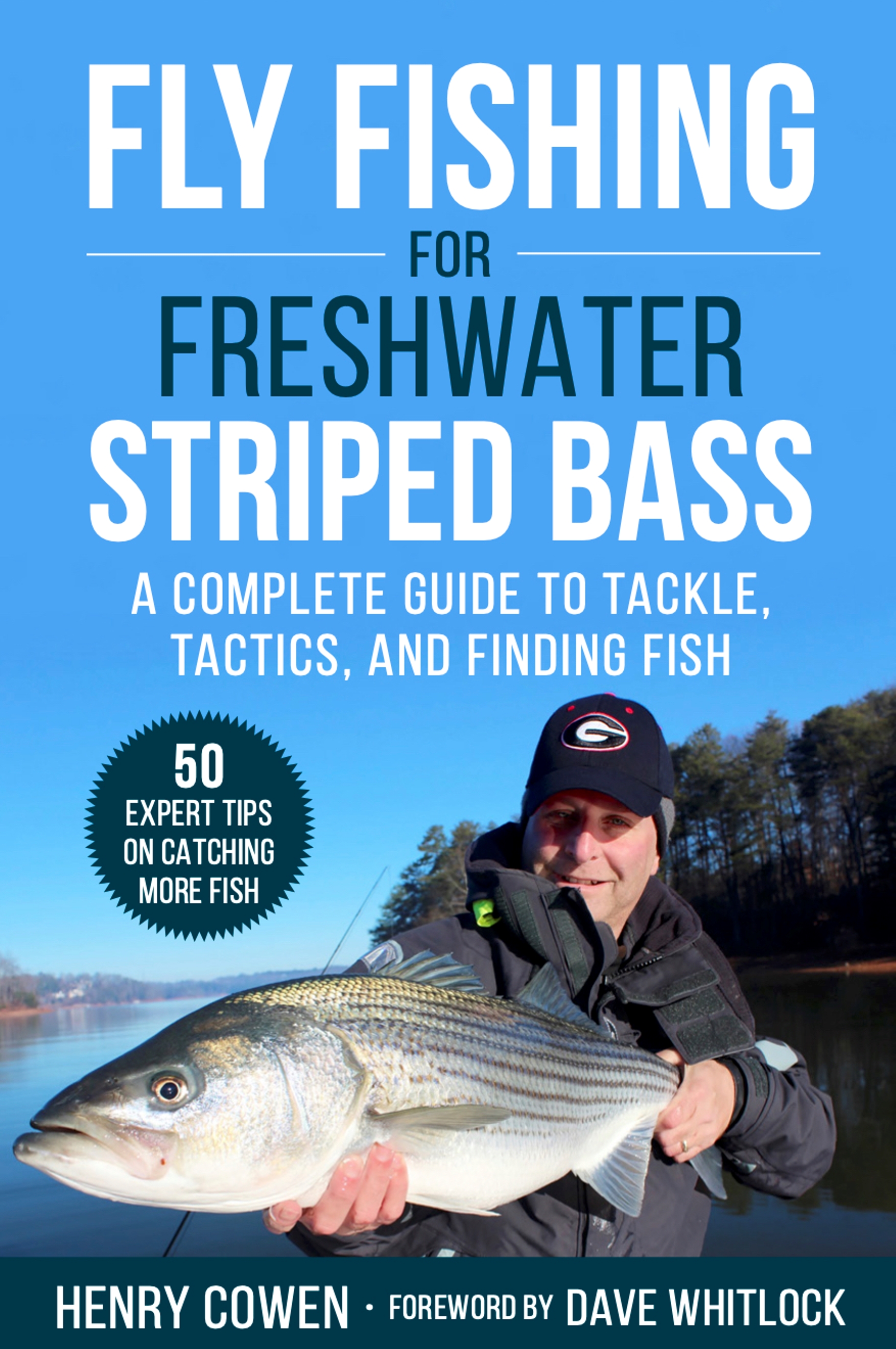 Henry's new book
Don't let the name of this book fool you! Fly Fishing for Freshwater Striped Bass is a guide to help locate, target and catch striped bass in reservoirs and rivers throughout the country. It will help both fly fishermen as well as conventional anglers be able to pattern these great gamefish throughout the entire fishing season. It is available at Amazon, Books-A-Million, Barnes & Noble, Target and fly shops across the country.